Wear gym uniform on Friday to show SHS spirit!
Be sure to use the form to RSVP for Senior Friends Day— even if you are not having guests!!!!!
Homework:
January 15, 2019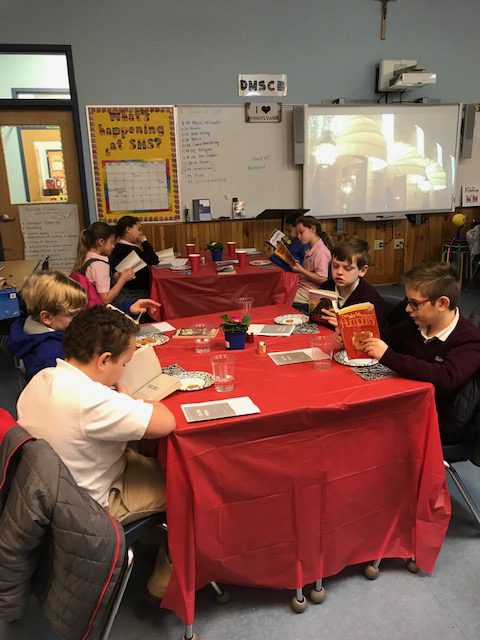 Here are pictures from our book tasting Friday!  It was a lot of fun as the students were welcomed into "Calabro Cafe" to taste some delicious books!
Reading: reading notebook pp. 151-152  spelling and vocab test on Friday on week 12
Math : skinny book page 117-8, mathletics
Science: quiz on planets tomorrow; make flash cards to help you study or make a quiz and take later
All students need a poster board (any color) by 1/22  22 in x 28 in
check out GC for two cool videos on space and the activity we did in math today
read 20 minutes (you should have time for this every night 🙂