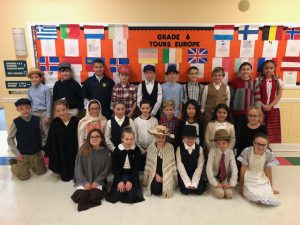 ELA:  Leprechaun story folder and character analyses for The Mixed-up Files of Mrs. Basil E. Frankweiler both need to be completely finished by Wednesday.
Other: Please get four graded papers signed by a parent; Scholastic orders due by Thursday; Pageantry of Saints on Sunday, April 14, after the 11:00 Mass.
Math:  Complete pp. 183-184 in the workbook; Chapter 8 test tomorrow.
Reminders: 
Schedule for Specials
Monday: Library @ 10:45
Wednesday: Computer @ 11:30 (9:45 on early dismissal days)
Thursday: Physical Education @ 10:00
Friday: Music @ 8:30
.