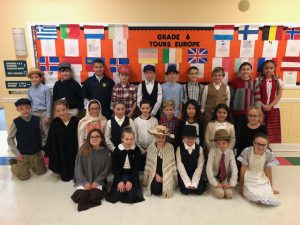 Math:  Complete pp. 125-126 in the workbook.
Social Studies: Complete worksheets on William Penn.  This is a graded assignment.
Spelling:  Test on Friday on the words on p. 184 in the Reader's Notebook. 
Reminders: 
Senior Friends' Day Responses
"Breakfast for Lunch" orders
Schedule for Specials
Monday: Library @ 10:45
Wednesday: Computer @ 11:30 (9:45 on early dismissal days)
Thursday: Physical Education @ 10:00
Friday: Music @ 8:30
.