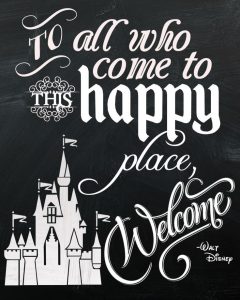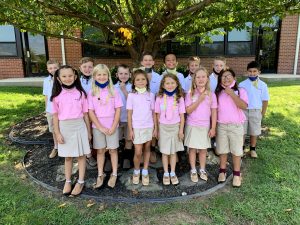 Homework – Week of October 25, 2021
Our Focus Wall:
ELA: Life Science – Animals Building Homes
Comprehension Skills: Text and Graphic Features; Using Context; Question
Phonics: Common Final Blends nd, ng, nk, ft, xt, mp
Grammar: More Plural Nouns
Writing: Informational Paragraph
Strategies: Base Words and Prefixes un-, re-
*We are continuing with the same content from last week. ELA testing will be on Thursday. Please use the Tic-Tac-Toe papers from last week. Thank you!
Math: Module 4 – Understand Place Value
Lesson 4: Represent Numbers with Hundreds, Tens, and Ones
Lesson 5: Place Value to 1,000
Module 5 – Read, Write, and Show Numbers 1 to 1,000
Lesson 1: Use Expanded Form
Lesson 2: Use Number Names
Religion: First Penance – We Prepare to Receive God's Forgiveness
We should think about whether or not our choices show love for God, ourselves, and others. When we do this we make an examination of conscience.
We make an examination of conscience to prepare to celebrate the Sacrament of Penance. We ask ourselves if we have shown respect for God, ourselves, and others.
We feel sorrow for the wrong choices we make. Another word for sorrow is contrition.
We pray a special prayer to tell God that we are sorry for the wrong choices we have made – the Act of Contrition (or Prayer of Sorrow).

In the first part, we tell God that we are sorry.
In the second part, we promise to try not to sin again.
In the third part, we ask for God's love and forgiveness.
*Practice the Prayer of Sorrow every night.
Spelling List: Common Final Blends nd, ng, nk, ft, xt, mp
next
end
camp
sank
sing
drink
hunt
stand
long
stamp
pond
bring
young
friend
Vocabulary Words – Animals Building Homes:
shaped
branches
pond
beaks
deepest
break
hang
winding
Monday:
Grades K-4 40 Hours Liturgy 9:00AM
ELA: Reader's Notebook page 89
Math: Lesson 4.4 pages 41 and 42
Spelling: Choose one Tic-Tac-Toe Activity
Tuesday:
40 Hours Closing Liturgy 7:00PM
ELA: Reader's Notebook pages 78 and 86
Math: Lesson 4.5 pages 43 and 44
Spelling: Choose one Tic-Tac-Toe Activity
Wednesday:
ELA: Reader's Notebook pages 87 and 88
Math: IXL Practice: Anything in M for at least 15 minutes (Password = 1234)
Spelling: Study Words for Test Tomorrow
Thursday:
ELA: None
Math: Lesson 5.1 pages 45 and 46
Spelling: None
Friday
Halloween Parade 1:15PM
No School on Monday! Have a great weekend!
Looking Ahead:
November 1: No School
November 2: Winter Uniform Begins
November 5: Noon Dismissal
November 12: Father Daughter Dance
November 22: Simple Supper 6:00PM
November 24: Noon Dismissal; FACTS Portal Closes
November 25: Happy Thanksgiving! No School
November 26: No School
Allergy Notice: We are a nut-free school. Please be mindful of this when preparing snack, lunch, or birthday treats for your child. Thank you!
Welcome Back!
Wednesday, September 8, 2021
Dear Students and Families,
Welcome to Second Grade! I hope you have enjoyed some summer fun and are as excited as I am for the year ahead of us!
I am Miss Montgomery and I am thrilled to be your partner this year as we guide your child through the many new and exciting experiences ahead. Second grade is a busy year, bringing with it many new milestones. Together, we will work hard, try our best, grow in our Catholic faith, build new friendships, and learn a lot! My hope is that our classroom will be a safe, happy place where we can create many magical memories together!
Hopefully, this letter will answer some questions you may have about this school year and help make it a smooth transition for you and your child. You will be able to find this information on the 2M page on the school website, as well. If you have any questions or concerns, please do not hesitate to contact me. You can email me at amontgomery@sainthelenaschool.org. There will surely be many unanswered questions, as well, so keep an eye out for further updates, especially from Miss Britt.
COVID-19 Guidelines
Thank you in advance for your cooperation with and adherence to our guidelines, protocols, and procedures. The health and safety of all members of our community is the number one priority and will require everyone's efforts, transparency, and commitment. You can expect much more detailed information from Miss Britt and our Task Force as we continually evaluate our policies in accordance to current events.
Stationery Fee for Supplies from School
Your child will receive the following items at school, which must be purchased through the school. Please submit the amount below via FACTS.
4 copybooks @ $1.85 each                            $7.40
1 assignment book @ $3.50 each                  $3.50
3 plastic folders @ $2.00 each                        $6.00
1 pair of scissors @ $2.00 each                       $2.00
Scholastic News and Science Spin –             $8.72
Total Supply Fee————————————-$27.62
Art Fee
Please submit a fee of $20 via FACTS. This will be used for art projects in the classroom using special art supplies.
A Note Regarding Fees:
This year we will be sending out invoices for Stationery and Art Fees through FACTS.  Once these fees are assessed, FACTS will email an invoice(s) to parents.  PLEASE DO NOT SEND MONEY OR CHECKS TO THE SCHOOL.  Fees will be billed as "incidental expenses" in FACTS.  Parents should log onto their Parent Portal, click the "Financial" tab and make an online payment, or they can link the financial account associated with their tuition account in FACTS for automatic payment of "incidental expenses" on the due date noted for each invoice.
Other Supplies your child needs to bring from home:
Please bring your school bag and pencil case with multiple sharpened pencils and an eraser. Other needed supplies are listed below:
*Please remember to label all materials with your child's name.
1          Zippered pencil case (must fit inside desk)
Many   Sharpened #2 pencils
2          Erasers (larger size)
1          Art box (clear, shoe box size; may reuse art box from 1B)
1          Box of magic markers
1          Box of crayons (no larger than a 24 pack)
2          Elmer's Large Glue Sticks
1          Bottle of Elmer's or Crayola Liquid Glue
1          Art smock or tee shirt
2         Activity or coloring books (for indoor recess)
2         Silent reading books
1          Box of quart sized plastic storage bags
2          Bottle of hand sanitizer (small, individual size)
1          Container of Wipes (please bring in when you can find at store)
1          Box of tissues
1          Clear contact paper to cover books
Optional         If you are able to spare a box of disposable masks for our homeroom for when they break, get dirty, or forget them for the bus, it would be most appreciated.
Books
Please cover workbooks and assignment books with clear contact paper. Cover hardcover books with brown paper or Book Sox. Label each book with your child's name and the subject on the front outside cover.
Homework
Children will now copy homework in their assignment book daily. This is a new responsibility and can be a challenge. Please sign the assignment book each night. Your signature tells me that the homework has been checked for accuracy and completion. In the beginning, it is helpful to cross-check our website each night. I realize that school nights are hectic. If you establish a homework routine and your child is responsible for packing and unpacking his or her school bag, this will enable you to have the time you need to check and sign everything. Homework is a review of that day's school work and, ideally, should take about 30 minutes. If your child is having difficulty with that night's assignment, please write a note. Any loose homework papers will be sent home in the H folder. Other completed school work will also be sent home in this folder and can be removed and kept at home. Any tests and quizzes will be sent home in the T folder for your review, signature, and return to school.
Absence
If your child will be absent, please remember to call the office. Upon your child's return to school, please send in a note with the date and reason of the absence. Your child will bring home any missed work to be completed. Typically, your child will be given the amount of days absent to complete the assignments (e.g., your child is out for two days, they have two days from the time they receive the assignment to return it to me completed). I know extenuating circumstances sometimes occur, and this can be discussed when/if needed.
Birthdays
We love celebrating birthdays! Please contact me in advance regarding sending in birthday treats for the class.
Names, Names, Names
Children often have identical lunch boxes, jackets, and school bags. As you might imagine, gym sweatshirts and other uniform items tend to look the same once they are taken off and need to be clearly labeled with your child's name.
Snacks and Lunch
Remember to pack a water bottle for the day – water fountains will not be in use. Stay tuned for updates regarding what days of the week lunch will be available for purchase. For packed snack, lunch, and drink each day, please only send in items that your child is able to open independently. Our school is completely NUT FREE, so please keep that in mind when packing snack and lunch. Remember to also pack a beach towel to be used for outdoor seating. This will be sent home at the end of each week to be washed.
Dismissal
Be sure to inform me how your child will be going home each day so I can ensure he or she gets to where they need to be. Please email me your child's primary source of transportation. If your child will be taking an alternative form of transportation home at any time, please remember to send in a note or call the office (no later than 2:15PM). Very detailed information will be sent regarding how arrival and dismissal will operate this year.
Please Save These Important Second Grade Dates
First Day of School for Grades 1-4: Wednesday, September 8
Grades 1-8 Report: Friday, September 10
VIRTUAL Back to School Night: Monday, September 20
First Penance: Monday, December 6
First Holy Communion: Saturday, April 30
May Procession: Monday, May 2
Last Day of School: Thursday, June 16
On a Personal Note…
I am getting married on Friday, September 10! This is a very important and sentimental date for my family, as both sets of my grandparents were married on this date in 1955 and 1960. My parents continued the tradition and were married on September 11, 1987. It means so much to us to be able to honor this date, as well! We postponed our wedding from 2020 and are looking forward to finally being able to celebrate this special occasion with our loved ones after these challenging times. Please excuse my absence for my wedding and subsequent honeymoon! Everything is prepared and the class will be in very good hands until I return.
I realize that this is a busy time of year for all of us. I am grateful for everything you have done to get your child ready for this new beginning! Thank you again in advance for your help and cooperation this year. Again, please feel free to contact me with your questions and concerns. I look forward to getting to know all of you and having a wonderful year! Please know that I will do everything possible to support your child as we navigate this school year together.
Sincerely,
Miss Allison Montgomery
(Soon-to-be Mrs. Allison Esquibel)
amontgomery@sainthelenaschool.org
Mrs. Danielle James
djames@sainthelenaschool.org