*Online Resources*
ThinkCentral: https://www-k6.thinkcentral.com/ePC/start.do

District: Archdiocese of Phil Ed Office
School: St Helena School – Blue Bell

IXL: https://www.ixl.com/signin/sainthelena
Welcome Back!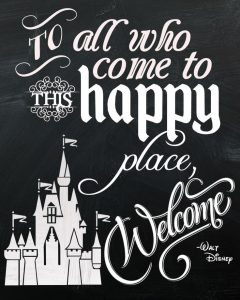 Friday, August 23, 2019
Dear Students and Families,
Welcome to Second Grade! I hope you have enjoyed a terrific summer and are as excited as I am for the year ahead of us! Thank you for all you have done to ensure that your child is ready and prepared.
I am Miss Montgomery and I am thrilled to be your partner this year as we guide your child through the many new and exciting experiences ahead. Second grade is a busy year, bringing with it many new milestones. Together, we will work hard, try our best, grow in our Catholic faith, build new friendships, and learn a lot! My hope is that our classroom will be a happy place where we can create many magical memories together!
Hopefully, this letter will answer some questions you may have about this school year and help make it a smooth transition for you and your child. You will be able to find this information on the 2AM page on the school website, as well. If you have any questions or concerns, please do not hesitate to contact me. You can email me at amontgomery@sainthelenaschool.org.
Stationery Fee for Supplies from School
Your child will receive the following items at school, which must be purchased through the school. Please send in the amount below by Monday, September 16. Please mark the envelope Stationery Fee 2AM with your child's name. This can be paid by cash or check. All checks should be made payable to St. Helena School.
4 copybooks @ $1.85 each                          $7.40
1 assignment book @ $3.50 each                $3.50
3 plastic folders @ $2.00 each                      $6.00
1 pair of scissors @ $2.00 each                     $2.00
Scholastic and Science Spin                        $6.75
Total Supply Fee————————————-$25.65
Art Fee
Please send in a fee of $20 in an envelope labeled Art Fee with your child's name on it. This will be used for art projects in the classroom using special art supplies.
Seat Sack
If you have a seat sack from a previous year, please send it to school.
Other Supplies your child needs to bring from home:
Please bring your school bag and pencil case with two sharpened pencils and an eraser on Friday. All other supplies listed below need to be sent to school on Monday, September 9.
*Please remember to label all materials with your child's name.
1 bottle of white glue
4 large glue sticks
Standard 8 pack of markers
Box of #2 sharpened pencils
2 handheld pink erasers
1 zippered pencil case to fit in desk
1 box of 24 crayons
1 container of cleaning wipes
1 roll of paper towels
1 box of tissues
1 art smock or old t-shirt
1 plastic art box (no larger than a shoe box)
Clear contact paper to cover workbooks
1 box gallon sized Ziplock bags
Also:
1-2 activity books for use during rainy day recess
1 or 2 picture/chapter books – Your child needs to always have an extra book in his/her desk every day. There will be a silent reading period during the school day.
Books
Please cover workbooks and assignment books with clear contact paper. Please cover hardcover books with brown paper or "book sox." Please label each book with your child's name and the subject on the front outside cover.
Homework
Children will now copy homework in their assignment book daily. This is a new responsibility and can be a challenge. Please sign the assignment book each night. Your signature tells me that the homework has been checked for accuracy and completion. In the beginning, it is helpful to cross-check our website each night. I realize that school nights are hectic. If you establish a homework routine and your child is responsible for packing and unpacking his or her school bag, this will enable you to have the time you need to check and sign everything. Homework is a review of that day's school work and, ideally, should take about 30 minutes. If your child is having difficulty with that night's assignment, please write a note in the assignment book for me. Any loose homework papers will be sent home in the H folder. Other completed school work will also be sent home in this folder and can be removed and kept at home. Any tests, quizzes, and other important school communication will be sent home in the T folder for your review, signature, and return to school.
Absence
If your child will be absent, please remember to call the office. Upon your child's return to school, please send in a note with the date and reason of the absence. Your child will bring home any missed work to be completed. Typically, your child will be given the amount of days absent to complete the assignments (e.g., your child is out for two days, they have two days from the time they receive the assignment to return it to me completed). I know extenuating circumstances sometimes occur, and this can be discussed when/if needed.
Birthdays
Birthday celebrations involving simple treats are always welcome! All treats need to be ready to serve individually and napkins are very helpful! There are 21 students in our class. Please remember that birthday invitations and thank you notes are not to be distributed in school unless they are for the entire class.
Names, Names, Names
Children often have identical lunch boxes, jackets, and school bags. As you might imagine, gym sweatshirts and other uniform items tend to look the same once they are taken off and need to be clearly labeled with your child's name.
Snacks
The children have Morning Recess at 10:30AM. Soft pretzels may be purchased for $0.50 each, or they may bring their own snack.
Lunch
When your child is ordering lunch, please use an envelope or reusable Ziploc bag.
Write your child's name…
What they are ordering (hot lunch – this should be separate from any money for a drink or extra snack from the counter)…
The amount enclosed on the front of the envelope.
Dismissal
Be sure to inform me how your child will be going home each day so I can ensure he or she gets to where they need to be. Please email me your child's primary source of transportation by Monday, September 9. If your child will be taking an alternative form of transportation home at any time, please remember to send in a note or call the office (no later than 2:15PM).
Please Save These Important Second Grade Dates
First Day of School for Grades 1-4: Wednesday, September 4
Grades 1-8 Report: Friday, September 6
Back to School Night: Monday, September 23
Reconciliation Parent Meeting: Thursday, November 14
First Reconciliation: Monday, December 9
First Holy Communion Parent Meeting: Thursday, April 2
Practice for Parents and Children for First Holy Communion: Thursday, April 30
First Holy Communion: Saturday, May 2
May Procession: Monday, May 4
Last Day of School: Thursday, June 11
I realize that this is a busy time of year for all of us and I am grateful for everything you have done to get your child ready for this new beginning! Thank you in advance for your help and cooperation this year. Again, please feel free to contact me with your questions and concerns. I look forward to getting to know all of you and having a wonderful school year!
Sincerely,
Miss Allison Montgomery