Welcome to KD!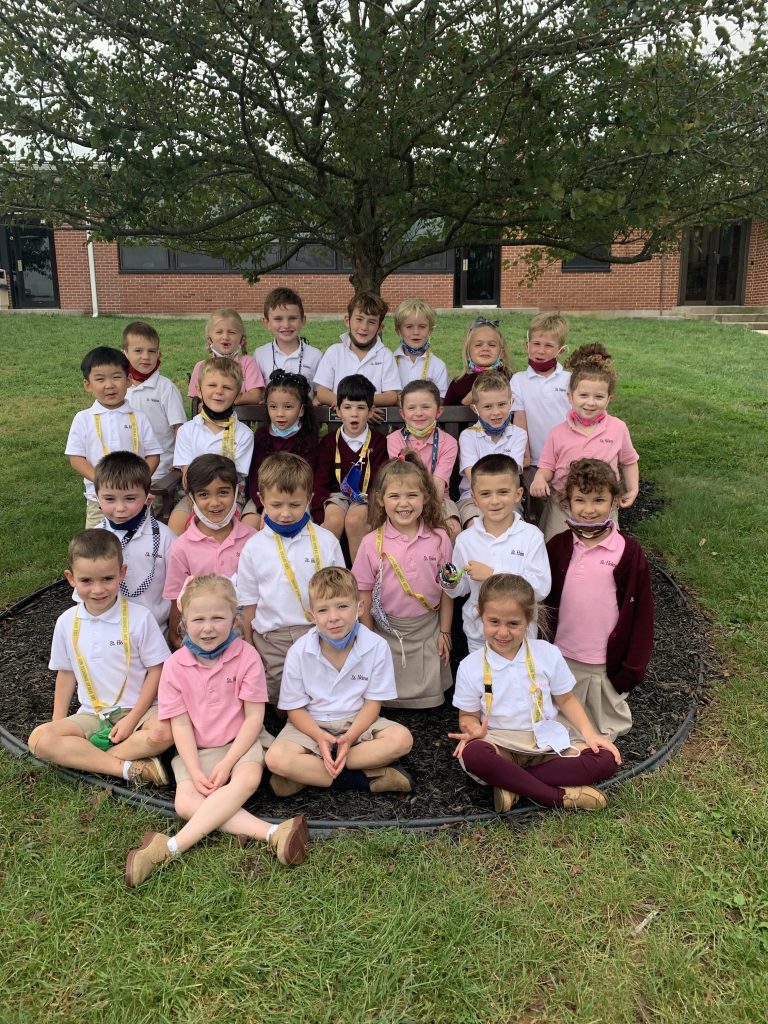 Upcoming Events/Reminders:
19: K-2 Liturgy at 9:00 in Church; all are welcome to attend
21: Noon dismissal for mandatory parent-teacher conferences; a sign up with be sent; please check the calendar for bus transportation info
22: No School for Students: Mandatory parent-teacher conferences in the morning
27: Family Turkey Project Due
29: Halloween Party and Parade at 1:15
11/1: No School for All Saints' Day; Holy Day of Obligation
Specials Schedule:
Computer: Monday: 9:15-10:00
Music: Tuesday
Library: Wednesday: 1:05-1:50
Gym: Thursday
Week of Monday, October 18,
2021
Welcome to  a new week in KD! 
In ELA this week, our Lesson Topic is "Using Our Senses".  Our new letter of the week is Tt. Our alphafriend is Tiggy Tiger. We will not focus on the "th" or "tr" blend. We will continue building short a words in the word families -am, -at, -ap, -ag, and -an.  In Words to Know, our words are what, are, now, and green.  In phonological awareness, we will work on blending onset and rime. In comprehension skills, we will compare and contrast and work on text and graphic features. In vocabulary strategies, we will work on context clues. In grammar, we will learn about sensory words. We will continue with our journal writing. We will take our Unit 1 Reading Assessment this week.  
In Math, we will begin Module 3: Matching and Counting Numbers to 5. We will understand the written numerals by counting and writing 0-5. We will identify the group of objects that is greater than/less than the number of objects in another group. We will match equal groups within 5 and compare groups within 5 by counting and matching. 
In Religion, we will move on to Chapter 4: God Gives Us the Land. We will learn about the land God created for us. 
Our Let's Find Out topic is "What's the Scoop on Pumpkins?"
Please have your child practice his/her address, phone number, and tying shoes. 
Sight Words: I, like, the, and, red, we see, a, blue, to, come, me, yellow, with, my, you, orange, what, are, now, green
 It will be a great week in KD!
Homework: It is to be completed each night it is assigned. 
Tuesday: Find two pictures that begin with the letter Tt. Please do not send in pictures with the "th"  or "tr". They may be drawn, printed from computer, or cut from a magazine; they should be no larger than your child's hand. Please do not label the pictures. Complete worksheet in folder and return.
Wednesday:  Practice writing the letter Tt in copybook; read word cards
Thursday: No homework due to the long weekend!
Child of the Week:
October:
4: Owen
11: Ethan
18: Aubrey
25: Warren