Pre-K 4F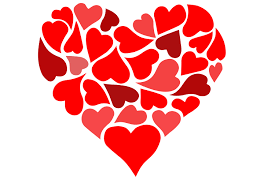 The following link will take you to our class list
My email address is: bfitzpatrick@sainthelenaschool.org
Please do not hesitate to contact me if you have any questions
Follow the Link below for pictures from the classroom
https://photos.app.goo.gl/dz7D9MXi2fyupm8o8
Follow the links below for the Child of the Week Schedule and Instructions
Child of the Week Schedule        Child-of-the-Week-Instructions
Important Dates to Note
Friday, February 22nd – Please Touch Museum
Tuesday, February 26th – Book Fair at 10:00 in the Library
Tuesday, February 26th – Tooth Buddy Presentation
Thursday, February 28th – Last Box Top Submission
Friday, March 1st – Read Across America
Wednesday, March 6th – Ash Wednesday
Wednesday, March 6th – 11:30 Dismissal, Faculty Meeting
Theme
Imagine it, Make it!
Social-Emotional Focus:  Initiative
Knowledge Focus:  Children learn how imagination and creativity shape our world.
Week of February 19th: Tools We Use – I can use tools to create and build
Religion –  God Keeps Moses and the Israelites Safe  Exodus 13:17-14:31
ELA – Some of the many books we will read this week: I Will Surprise My Friend, Can I Play Too?, Happy Pig Day, I am Invited to a Party, My Friend is Sad, The Pigeon Wants a Puppy
Letter Of the Week:  Rr We will practice writing both the upper and lower cases. Encourage your child to find words that start with the letter of the week. You can write them down and send them in with your child for our word wall.
Our Fabulous Vocabulary words are: robust, ravenous. We will do our best to use these words throughout the week and continue to use them through out the year.
Sight Words: be, they. We will slowly introduce the 25 most used words in the English language as our sight words. Feel free to make flash cards and practice these words at home. Past words: and, a, in, I, the, of, to, is, it, you, that, Mom, Dad, from, he, was, for, on, are, with, as, his.
Math:  Sequencing and classifying objects that belong
Science: Magnifying Lenses
Social Studies: President Lincoln and President Washington
Specials: Monday:Art/Science  Tuesday: Library,  Wednesday: Gym, Thursday: Music, Friday: Art/Science
Scholastic Book Code: H4X94
Please send in your BoxTops for Education tops.  For more info check out their website http://www.boxtops4education.com
Websites the children enjoy: http://www.starfall.com/ and http://pbskids.org/
Prayers We Say in Class
Morning Prayer: Thank You God for giving us this day, be with us in all we do and say. Amen Prayer Before Meals: Bless us Oh Lord and these Thy gifts, which we are about to receive, from Thy bounty, through Christ Our Lord. Amen The Hail Mary and Our Father
We also say the Pledge of Allegiance every morning. followed by the song "God Bless America"
I pledge allegiance to the flag of the United States of America and to the republic for which it stands: one nation under God, indivisible, with liberty and justice for all.