The perfect balance of faith, play, learning, and socialization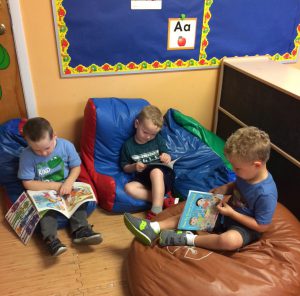 Saint Helena School is rooted in the legacy of Catherine McAuley, the Foundress of the Sisters of Mercy. We affirm the Mercy traditions of caring for the poor, respecting the uniqueness of others, and protecting the environment through responsible stewardship.
Our preschool utilizes faith, learning experiences and structured play in a fun, safe and nurturing environment – offering a deeper education in faith than other child care facilities.
Preschool is a child's first taste at a lifetime of learning, it should be a great one. We teach the gospel values to provide our students with the knowledge to make good choices, serve others, and explore all of their potential.
Our caring teachers go above and beyond with every child, and have a genuine passion for educating children at every level and learning style. They devote their time to help each child unearth a world of imaginative learning and play.
Please read our PreK Handbook!
Offering:
PreK 3 –  Choice of  5 Full Days, 5 Day 1⁄2 Day, 3 Day 1⁄2 Day, 3 Days Full Day – The 3 days are Tuesday, Wednesday, and Thursday.
PreK 4 – 5 Full Days, only.
Full day is from 9:00 AM to 2:30 PM.
Half day is from 9:00 AM to 11:30 AM.
Schedule a tour today!
Call (610) 279-3345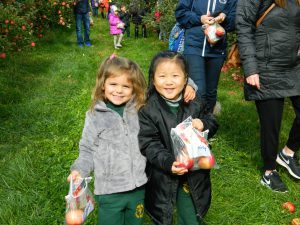 For more information, please view our teacher pages: