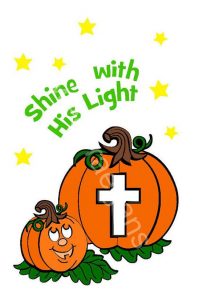 Email
djames@sainthelenaschool.org
Week of October 17, 2021
This Week
Tuesday – K-2 Liturgy at 9 am – you may join us in-person or virtually using the link below
Thursday – noon dismissal – check school calendar for bus transportation; Parent/Teacher conferences starting at 1 pm; & Uniform Swap in the cafeteria at 3-5 pm
Friday – no school for students & Uniform Swap in the cafeteria at 9-11 am
Next Week
Monday – 40 Hours Liturgy at 9 am
Tuesday – 40 Hours Closing Liturgy at 7 pm
Friday – wear your costume to school; K-4 parade at 1:15 pm in the front parking lot; & classroom Halloween party
Livestream Link
https://livestream.com/sthelena
Learning Links
Homework
Monday
Math – Homework Journal pages 29-30
ELA – Reader's Notebook pages 76 & 79
Spelling – complete Squiggle Spelling in spelling packet
Religion – study Chapter 5 facts & Angel of God Prayer
Reminder – wear your gym uniform tomorrow
Tuesday
Math – Homework Journal pages 31-32
ELA – Reader's Notebook page 82
Spelling – complete Pyramid Spelling in spelling packet
Religion – study Chapter 5 facts & Angel of God Prayer
Reminder – sharpen pencils tonight
Wednesday
Math – Homework Journal pages 33-34
ELA – Reader's Notebook page 85
Spelling – complete Searching for Spelling in spelling packet
Religion – study Chapter 5 facts for test tomorrow
Reminders – tomorrow – remember your library book(s); noon dismissal; Parent/Teacher conferences; & Uniform Swap
Tests This Week
Thursday – Religion: Chapter 5
Tests Nest Week
Tuesday – Math: Module 3
Thursday – Religion: Chapter 6 & ELA: Lesson 6 Vocab & Comprehension, Phonics & Grammar, & Spelling
Specials
Tuesday – Gym
Wednesday – Computer
Thursday – Library & Music
Snack & Lunch
Monday-Friday – Philly Pretzel Factory Soft Pretzel $.50
Monday – Pudges Cheesesteak $5.50 & Turkey Hoagie $4.50
Friday – Via Veneto Cheese Pizza $2.00
Think Central
https://www-k6.thinkcentral.com/ePC/start.do?orgID=00933524
IXL
Scholastic Book Club
Class Page: https://orders.scholastic.com/XMRPK
Class Code: XMRPK
Class List
Boys
Noell Garvey
Michael Lagreca
Porter Lonergan
Ian Meller
Brian McGarth
Lorenzo Oliveria
Daniel Olivetti
Girls
Giada Cellucci
Senna Krause
Maeve Moser
Luci Mueller
Kyla Pantaleo
Giuliana Seaman
Grace Sherrick
Welcome Letter
Welcome back!  My name is Mrs. Danielle Fitzgerald James, and I am delighted to be your child's teacher.   Second grade is a very busy, exciting year and I am happy to enjoy this memorable journey with you. Your children will grow academically as they learn many new and wonderful things.  Your children will grow spiritually as they learn about God and prepare to receive the Sacrament of Reconciliation on Monday, December 6th and the Sacrament of Holy Communion on Saturday, April 30, 2022.
Several topics are reviewed below to start off our school year.  Each topic will be covered more in detail on Back to School Night, which will be held virtually on Monday, September 20th. 
School Supplies
-Zipper pencil case
-Numerous #2 pencils (sharpened)
-2 pink rubber erasers
-Art box (clear, shoe box size)
-Box of magic markers (8-count)
-Box of crayons (24-count)
-2 Elmer's Large Glue Sticks
-Bottle of Elmer's or Crayola Liquid Glue
-Art smock or tee shirt
-2 activity or coloring books
-2 silent reading books
-2 bottles of hand sanitizer (small, individual size)
-Container of disinfecting wipes
-Box of quart size plastic storage bags
-Box of tissues
-Large roll of clear contact paper
-Two brown paper bags
-Large, spill proof water bottle
-Beach towel
-Three face masks (one worn and two for back-up)
School-Provided Supplies Fee and Art Fee
This year we will be sending out invoices for the Stationery Fee ($27.62) and Art Fee ($20.00) through FACTS.  Once these fees are assessed, FACTS will email an invoice(s) to parents.  Fees will be billed as "incidental expenses" in FACTS.  Parents should log onto their Parent Portal, click the "Financial" tab and make an online payment, or they can link the financial account associated with their tuition account in FACTS for automatic payment of "incidental expenses" on the due date noted for each invoice.
An itemized list for the $27.62 Stationery Fee is as follows:
-$7.40 – 4 copybooks at $1.85 each
-$3.50 – Assignment Book
-$6.00 – 3 Plastic Folders at $2.00 each
-$2.00 – Scissors
-$8.72 – Scholastic News Week and Science Spin
Homework
In addition to homework being posted on my faculty page, children will copy homework in their assignment book. Please sign your child's assignment book each night. Your signature tells me that the homework has been checked for accuracy and completion. Homework is a review of that day's schoolwork and should take about 30 minutes to complete. If your child is having difficulty with that night's assignment, please write me a note in their assignment book. Any loose homework papers will be sent home in your child's H folder. Other completed schoolwork will also be sent home in this folder and can be removed and kept at home. Tests and quizzes will be sent home in your child's T folder for you to review, sign, and return to school. 
Absence
If your child will be absent, please call the office and send me an email.  Your child will bring home any missed work to be completed and will be given the number of days absent to complete the assignments.
Books
Workbooks are to be covered with clear contact paper, and textbooks are to be covered with a brown paper bag.  Please label with the book's subject and your child's first and last name.