Pre-K 4F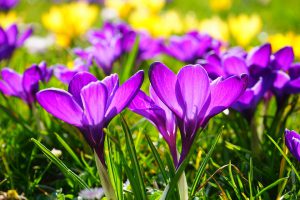 My email address is: bfitzpatrick@sainthelenaschool.org
Please do not hesitate to contact me if you have any questions
Follow the links below for the Child of the Week Instructions and Child List
Child-of-the-Week-Instructions  
The Link below will take you to our class pictures
https://photos.app.goo.gl/qpB5UtrAR3bhwnAj6
Important Dates to Note
Thursday & Friday, May 18th & 19th – Holy Day – No School
Thursday, May 25th – Character Day – Dress as your favorite character
Friday, May 26th – No School
Monday, May 29th – Memorial Day – No School
Friday, June 2nd – May Fair
Tuesday, June 6th – PreK Picnic @ 12:00
Thursday, June 8th – Closing Program @ 9:30
Growing
KNOWLEDGE FOCUS:  Children reflect on all the ways they have grown and changed during the year
SOCIAL EMOTIONAL FOCUS: Persistence
Week of May 22nd
Religion: Life is Good
A Sample of the Books We Will Read: Leo the Late Bloomer, You and Me Together, There was an Old Lady who Swallowed a Shell!, Be You!
Letter(s) of the Week: We have completed the alphabet and will spend the remaining time reviewing our letters
Our Fabulous Vocabulary words are: character & storyline
Sight Words:  We will will spend the remaining time reviewing our sight words. Sight words: and, a, am, an, yes, no, in, the, of, I, to, you, is, ,it, that, he, was, from, Mom, Dad, go, me,  for, on, are, with, as, his, be, they, at, one, this, have, or, had.
Math:  Review
Social Studies: In a world where you can be anything, be kind, be YOU!
Science:  Push or pull?
Scholastic Book Code: H4X94
https://www.abcmouse.com/abt/homepage
https://pbskids.org/games/
http://jumpingfishes.com/
Prayers We Say in Class
Morning Prayer: Thank You God for giving us this day, be with us in all we do and say. Amen
Prayer Before Meals: Bless us Oh Lord and these Thy gifts, which we are about to receive, from Thy bounty, through Christ Our Lord. Amen
The Hail Mary and Our Father
We also say the Pledge of Allegiance every morning and are currently singing the National Anthem.