Pre-K 4F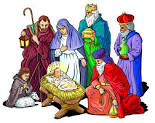 My email address is: bfitzpatrick@sainthelenaschool.org
Please do not hesitate to contact me if you have any questions
Follow this link to our Back to School Night Power Point – Back to School Night
Copy and paste the following the following link into your browser and it will take you to our Classroom Google Photo Album https://photos.app.goo.gl/WAwr8rj4pwRC8ajz5
Follow the links below for the Child of the Week Instructions and Child List
Child-of-the-Week-Instructions
Important Dates to Note
Wednesday, November 25 – No School – Start of our Thanksgiving Break
Monday, November 30th – Return to School
Wednesday, December 2nd – 11:30 Dismissal
Friday, December 4th – No School
Friday, December 11th – 11:30 Dismissal
Friday, December 18th – 11:30 Dismissal
Tuesday, December 22nd – 11:30 Dismissal -Christmas Break
Monday, January 4th – Return to School
Our Community
BIG IDEA: Life on a farm
KNOWLEDGE FOCUS: Children learn about the role of the community in their lives and the importance of good citizenship
SOCIAL EMOTIONAL FOCUS: Responsibility
Week of November  30th
Religion: An Angel Surprises Mary  Luke 1:26-56
A Sample of the Books We Will Read This Week: Farms ABC, Baby Farm Animals, Farm Animals, Barnyard Boogie
Letter Of the Week:  Ii – We will try to find words that start with the letter Ii. We will listen to the sound that a makes. we will practice writing both the upper and lower case Ii.  Help your child find words that start with the letter Ii; they can tell me their words when they come in or you can help them write them down and bring them in. We will add them to our Alphabet list.
Our Fabulous Vocabulary words are: Impeccable &  illustrate.  We will do our best to use these words in the classroom throughout the day. 
Sight Words:  We have started our sight words. Feel free to make flash cards and practice these words at home: and, a, in, I, the, of, to, thank, you,, is, it, that, Mom, Dad, from, he, was, am, go, me,  for, on, red, yellow, blue are, with, as, his, be, they, at, one, this, have, or, had.
Math: The number 9. Each week we focus on a number and it's value.
Social Studies: What would you find on a farm?
Science: Cheeky Chipmunks.
Scholastic Book Code: H4X94
https://www.abcmouse.com/abt/homepage
https://pbskids.org/games/
http://jumpingfishes.com/
Prayers We Say in Class
Morning Prayer: Thank You God for giving us this day, be with us in all we do and say. Amen
Prayer Before Meals: Bless us Oh Lord and these Thy gifts, which we are about to receive, from Thy bounty, through Christ Our Lord. Amen
The Hail Mary and Our Father
We also say the Pledge of Allegiance every morning