Pre-K 4F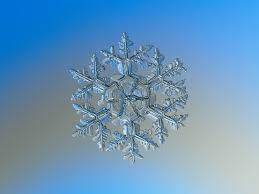 The following link will take you to our class list
My email address is: bfitzpatrick@sainthelenaschool.org
Please do not hesitate to contact me if you have any questions
Follow the Link below for pictures from the classroom
Follow the links below for the Child of the Week Schedule and Instructions
Child-of-the-Week-Instructions
Important Dates to Note
Friday, January 17th – 11:30 Dismissal
Monday, January 20th – No School MLK Day
Sunday, January 26th – Start of Catholic Schools Week
Thursday, February 13th – Classroom Valentines' Day Party
Friday, February 14th – No School
Monday, February 17th – No School – Presidents' Day
Theme
Awesome Animals
Social-Emotional Focus:  Attention
Knowledge Focus: Children learn about life science through the exploration of animals and animal life cycles
Week of January 20th-Wild Animals 
Religion – A Helping Hand  – Hebrews 10:24
ELA – Some of the many books we will read this week: Rikki-Tikkii-Tavi, Bill and Pete to the Rescue, How the Leopard Got His Spots, We're Going on a Lion Hunt.
Letter Of the Week:  Nn We will practice writing both the upper and lower cases. Encourage your child to find words that start with the letter of the week. You can write them down and send them in with your child for our word wall.
Our Fabulous Vocabulary words are: Notorious, Nebulous.   We will do our best to use these words throughout the week and continue to use them through out the year.
Sight Words:  We will introduce the 25 most used words in the English language as our sight words. Feel free to make flash cards and practice these words at home. This week's words:  and, a, in, I, the, of, to, is, it, thank, you, that, Mom, Dad, from, he, was, am, go, me,  for, on, are, with, as, his, be, they, at, one, this, have, or, had.
Math: The number 14
Science: What is the difference between a domesticated and wild animal?
Social Studies: We help our friends
Specials: Monday:Library  Tuesday: Art/Science,  Wednesday: Music, Thursday: Science/Art, Friday: Gym
Scholastic Book Code: H4X94
Please send in your BoxTops for Education tops.  For more info check out their website http://www.boxtops4education.com
Websites the children enjoy: http://www.starfall.com/ and http://pbskids.org/
Prayers We Say in Class
Morning Prayer: Thank You God for giving us this day, be with us in all we do and say. Amen Prayer Before Meals: Bless us Oh Lord and these Thy gifts, which we are about to receive, from Thy bounty, through Christ Our Lord. Amen The Hail Mary and Our Father
We also say the Pledge of Allegiance every morning followed by You're a Grand Old Flag
I pledge allegiance to the flag of the United States of America and to the republic for which it stands: one nation under God, indivisible, with liberty and justice for all.