Pre-K 4F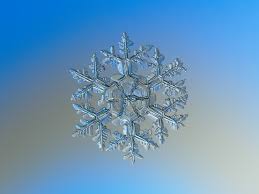 My email address is: bfitzpatrick@sainthelenaschool.org
Please do not hesitate to contact me if you have any questions
Follow the links below for the Child of the Week Instructions and Child List
Child-of-the-Week-Instructions  
The Link below will take you to our class pictures
https://photos.app.goo.gl/qpB5UtrAR3bhwnAj6
Important Dates to Note
Tuesday, February 14th – Valentine's Day party
Friday, February 17th – In Service Day – No school
Monday, February 20th – Presidents' Day – No School
Wednesday, February 22nd – Ash Wednesday
Growing Healthy & My Five Senses
KNOWLEDGE FOCUS: Children learn the importance of taking care of themselves and the wonders of our five senses
SOCIAL EMOTIONAL FOCUS: Self-Awareness
Week of February 6th
Our Sense of hearing and touch
Religion: Forgiveness is Good Psalm 38:19
A Sample of the Books We Will Read: My Five Senses, Too Loud Lily, The Rain Came Down, Bear Snores On, Too Much Talk, Buzz
Letter(s) of the Week: Gg We will look at a new letter each week. We will practice writing, both upper and lower case, and listening to the sound the letter makes. Please help your child find words that start with our letter of the week and they may add them to our Word Board. Past letters: T, S, A, N, I, P, H, C, R, K, M, O, D
Our Fabulous Vocabulary words are: gallant & gullible 
Sight Words:  We will look at commonly used words in the English language and recognize them by sight.  Please feel free to make flash cards at home and practice daily.  Sight words: and, a, am, an, yes, no in, the, of, I, to, you, is,, it, that, he, was, from, Mom, Dad, go, me,  for, on are, with, as, his, be, they, at, one, this, have, or, had.
Math: The number 15. We will spend each week focusing on a new number and it's value. Symmetry
Social Studies: We all have feelings
Science: Look and touch different textures-describe what you feel – How does sound travel?
Scholastic Book Code: H4X94
https://www.abcmouse.com/abt/homepage
https://pbskids.org/games/
http://jumpingfishes.com/
Prayers We Say in Class
Morning Prayer: Thank You God for giving us this day, be with us in all we do and say. Amen
Prayer Before Meals: Bless us Oh Lord and these Thy gifts, which we are about to receive, from Thy bounty, through Christ Our Lord. Amen
The Hail Mary and Our Father
We also say the Pledge of Allegiance every morning and are currently singing the National Anthem.