Pre-K 4F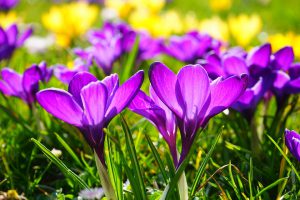 The following link will take you to our class list
My email address is: bfitzpatrick@www.sainthelenaschool.org
Please do not hesitate to contact me if you have any questions
Follow the Link below for pictures from the classroom
https://photos.app.goo.gl/dz7D9MXi2fyupm8o8
Follow the links below for the Child of the Week Schedule and Instructions
Child-of-the-Week-Instructions
Important Dates to Note
Week of May 20th – Show and Tell
Thursday, May 23rd – Talent Show
Friday, May 24th – Garden Party/Lunch
Monday, May 27th – No School, Memorial Day
Thursday, May 30th – No School, Ascension Thursday
Friday, May 31st – No School
Thursday, June 6th – Closing Program @ 9:30 in the Rec Center
Theme
Moving On
Social-Emotional Focus:  Persistence
Knowledge Focus: Children reflect on all the ways they have grown and changed during the year
Week of May 20th: Going New Places
Religion –  St. Peter the Apostle
ELA – Some of the many books we will read this week: The Caterpillar and the Polliwog, Growing Like Me, We Can!, Waiting for Wings, Please Play Safe
Letter Of the Week: We have completed the alphabet! we will spend the remaining time reviewing and looking at double consonants. Zz We will practice writing both the upper and lower cases. Encourage your child to find words that start with the letter of the week. You can write them down and send them in with your child for our word wall. We will accept any word that has an Zz in it.
Our Fabulous Vocabulary words are:  metamorphosis, conclusion. We will do our best to use these words throughout the week and continue to use them through out the year.
Sight Words: We have introduced the 25 most used words in the English language as our sight words. Feel free to make flash cards and practice these words at home. Past words: and, a, in, I, the, of, to, is, it, you, that, Mom, Dad, from, he, was, for, on, are, with, as, his, be, they, at, one, this, have, or, had.
Math: Giving Directions
Science:   Fun in the Sun. What makes a good bubble?
Social Studies: Nature Scavenger Hunt
Specials: Monday:Art/Science  Tuesday: Library,  Wednesday: Gym, Thursday: Music, Friday: Art/Science
Scholastic Book Code: H4X94
Please send in your BoxTops for Education tops.  For more info check out their website http://www.boxtops4education.com
Websites the children enjoy: http://www.starfall.com/ and http://pbskids.org/
Prayers We Say in Class
Morning Prayer: Thank You God for giving us this day, be with us in all we do and say. Amen Prayer Before Meals: Bless us Oh Lord and these Thy gifts, which we are about to receive, from Thy bounty, through Christ Our Lord. Amen The Hail Mary and Our Father
We also say the Pledge of Allegiance every morning. followed by the song "God Bless America"
I pledge allegiance to the flag of the United States of America and to the republic for which it stands: one nation under God, indivisible, with liberty and justice for all.