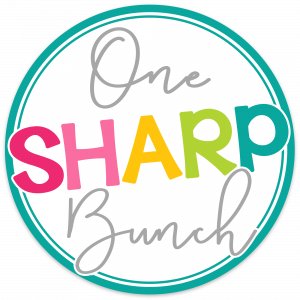 Reminders/Important Dates
1/29-2/3- Catholic Schools Week

Sunday, 1/29- Opening CSW Mass at 11:00.
Monday, 1/30-6:00pm Social Media Presentation in the gym.
Tuesday, 1/31- Third Grade Open House at 9:30 in the cafeteria. Please join us for a STEM activity!
Wednesday, 2/1- Red, White, and Blue DDD to support the Whitpain Police Department. Monetary donations will be collected for a service project- Together We Rise. 3M will also be attending the book fair this afternoon.
Thursday, 2/2-Pajama day and breakfast for lunch. There will also be a presentation from Sr. Cathe about vocations.
Friday, 2/3- Senior Friends Day and a noon dismissal. The Senior Friends show will begin at 10:00 in the gym.
Homework 
Monday, January 30
Math

review paper. Module 11 test tomorrow.
Optional- IXL extra practice

Reminders

Our open house is tomorrow at 9:30 in the cafeteria. We hope to see you all there!
Social Media Presentation tonight at 6:00 in the gym.
Tuesday, January 31
Math

Thanks for working so hard on your test today 🙂

Reminders

Red, white, and blue DDD tomorrow. Bring in a donation to dress down. Donations will be going towards a fundraiser, Together We Rise.
3M will be attending the book fair tomorrow.
Wednesday, February 1
Math 
Reading
Reminder- Pajama day tomorrow.
Thursday, February 2
Reminder-Senior Friends Day tomorrow. The Senior Friends Show will begin at 10:00 in the gym. There is also a noon dismissal today.
Weekly Focus
Reading– Click here to view the spelling words and skills of the week.
Math– Module 11- Area and Perimeter
Social Studies-Unit 1 lesson 1- pages 10-19. Click here to view social study skills in lesson 1.
Specials Schedule 2022-2023
Monday- Spanish
Tuesday-Art. Click here if you are interested in volunteering for an art class.
Wednesday- Gym- wear your gym uniform and sneakers
                       – Library- bring your library book to school
Thursday- Computer
Friday- Music
Lunch
Monday
Pudge's Cheesesteak – $5.50
Pudge's Turkey Hoagie- $5.00
Wednesday
Chick-fil-A 8 piece Chicken Nuggets- $5.00
Friday
Via Veneto Pizza- $2.50/slice
Counter- sold on Monday, Wednesday, and Friday.
Chips and Cookies $0.75
Water & Apple Juice $0.50
Ice Cream $1.25 (Chipwich $2.25)
Helpful Websites and Class Codes:
Scholastic Book Orders Class Code: TQF6N   Please place orders online only.
Click here for Scholastic Magazines online access.
Click "Log in"
Click "I'm a Student"
Type in our class code: daytrain7525
Reading/Math
HMHCO– You can access your child's math and reading books. Your username and password is stapled to the inside of your homework book. All usernames are your first and last name without spaces or capitalization. All passwords are 12345.
Example:
Country: United States
State: Pennsylvania
District/Independent School: St Helena School-blue Bell
Username: christinesirianni
Password: 12345
IXL– You can play games that correspond to each daily math and reading lesson. Click on the recommended skills each week.
Religion
Formed –This site contains up-to-date information, videos and more about Catholic Education. It is a great resource for children and families. 
Class List:
Donny
Luke
Sienna
Noell
Callie
Porter
Pierson
Ian
Cole
Maeve
Kyla
Grace
Alexander
Total= 13 students
Please feel free to contact me via email: csirianni@sainthelenaschool.org with any questions