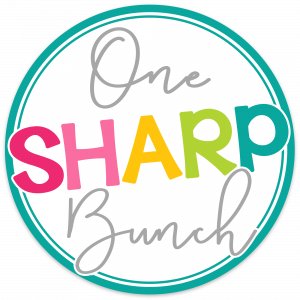 Reminders/Important Dates
10/7- Noon Dismissal and walk-a-thon
10/11- 3rd-5th grade liturgy
10/20- Noon dismissal.
10/21- No school for students
11/1- No school
Homework
Monday
Math– page 13-14
Spelling– pick 5 words. Write a sentence in cursive for each word.
Reading- test Friday
Scholastic book orders due Wednesday.

Tuesday
Math– page 15-16
Spelling– pick 5 new words. Write a sentence in cursive for each word. Test Friday.
Reading- test Friday
Gym and library tomorrow.
Scholastic book orders due tomorrow.
Wednesday
Math- page 17-18
Spelling- 5 spelling sentences.
Reading- test Friday
Try to log into your IXL account. Your username and password is stapled in your homework book. Work on one of the recommended skills for math or reading for 5 minutes.

Thursday
Math- page 19-20
Spelling- test tomorrow
Reading- Reread the story of the week-in your H folder. Test tomorrow.
Weekly Focus
Math– Module 2- Understand Multiplication and Area
Module 1 Week 2 Spelling Words- VCe pattern
spoke
mile
save
excuse
cone
invite
cube
price
erase
ripe
broke
flame
life
rule
spent
swing
class
lunch
surprise – challenge word
decide – challenge word
clothes – challenge word
strange – challenge word
Vocabulary
moody– if you are moody your feelings change often and quickly
pesky– something that is pesky is annoying
snarled- if something is snarled it is twisted and tangled
pursuit– a pursuit is something you attempt to accomplish
annual– an annual event happens once a year
recited– if you recited something you said it aloud after you have learned it
protested– if you protested, you said why you did not agree with a statement or an idea
Specials Schedule 2022-2023
Monday- Spanish
Tuesday-nothing
Wednesday- Gym- wear your gym uniform and sneakers
                       – Library- bring your library book to school
Thursday- Computer
Friday- Music
Lunch
Monday- Cheesesteak – $5.50 or Turkey Hoagie- $5.00
Wednesday- Chick-fil-a 8 piece Chicken Nuggets- $5.00
Friday- Via Veneto Pizza- $2.50/slice
Ice Cream- $1.00
Helpful Websites and Class Codes:
Scholastic Book Orders Class Code: TQF6N   Please place orders online only.
Click here for Scholastic Magazines online access.
Click "Log in"
Click "I'm a Student"
Type in our class code: daytrain7525
Reading/Math
HMHCO– You can access your child's math and reading books. Your username and password is stapled to the inside of your homework book. All usernames are your  first and last name without spaces or capitalization. All passwords are 12345.
Example:
Country: United States
State: Pennsylvania
District/Independent School: St Helena School-blue Bell
Username: christinesirianni
Password: 12345
IXL– You can play games that correspond to each daily math and reading lesson. Click on the recommended skills each week.
Religion
Formed –This site contains up-to-date information, videos and more about Catholic Education. It is a great resource for children and families. 
Class List:
Donny
Luke
Sienna
Noell
Callie
Porter
Pierson
Ian
Cole
Maeve
Kyla
Grace
Total= 12 students
Please feel free to contact me via email: csirianni@sainthelenaschool.org with any questions