A Sharp Bunch in 3S!
Welcome to Third Grade! We are going to have an incredible year!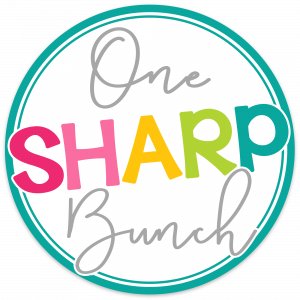 Reminders/Important Dates 
10/21- Winter uniforms begin
10/21- 40 Hours Liturgy- 9:00
10/22- 40 Hours Closing- 7 P.M.
10/24- Noon Dismissal – PT Conferences-12:30-8:00
10/25- No School for students- PT conferences 8-12.
Homework- Monday-10/21
Math– P53-54
Spelling– 
Reading-Unit 2 Lesson 6 test tomorrow. 

10 Vocabulary questions-vocabulary words (see below) and suffixes -able, -ible
10 Comprehension questions- Bat Loves the Night
10 Phonics questions-VCV pattern- separate words into syllables
10 Grammar Questions- Verbs
Homework-Tuesday-10/22
No homework tonight if you attend 40 Hours Closing- 7:00

Math-P55-56

Spelling–
Reading–
Homework- Wednesday -10/23
Math-P57-58
Spelling–
Reading–

Noon dismissal tomorrow. No school Friday.

.
Homework- Thursday- 10/24
Specials Schedule 2019-2020
Monday- Computer and Art
Tuesday- Music
Wednesday- Library
Thursday- Gym- wear your gym uniform and sneakers
Friday-
Week of 10/15
Spelling Words: No spelling words this week.
Unit 2 Lesson 7-
Vocabulary words- Unit 2 Lesson 6 -PG 206-207
detail-each part of several items of information
squeak-a short, high-pitched sound
echos-repeating sounds caused by the rebounding of sound waves from a surface
swoops-to descend quickly with a sweeping motion
twitch-to move with a slight jerk
slithers-to move in a slippery way
doze-to sleep lightly
snuggles-to curl up closely
Helpful Websites:
Reading
https://www-k6.thinkcentral.com/ePC/start.do
Username and passwords are stapled in the BACK of your child's homework agenda. 

You can access the anthology and homework pages on this website.
Math
https://www-k6.thinkcentral.com/ePC/start.do
Religion
This site contains up-to-date information, videos and more about Catholic Education. It is a great resource for children and families. 
Scholastic Book Orders
**Create a parent username.
**Our class code is TQF6N
Class List:
Charles
Ryan B.
Riley
Lauren
Jaelynn
Kieran
Sara
Abby
Ryan H.
Grace
Michael
Zoe
Stephen
Sophia
James
Anne
Nolan
Lara
Ella
Piper
Aidan
Kylie
Logan
Anthony
Hayden
Kyle
Dylan
Total=27 Students- 12 girls, 15 boys
***We do have MULTIPLE peanut allergies in the class. Please try to avoid sending items with peanuts for birthday treats!
Please feel free to contact me via email: csirianni@sainthelenaschool.org with any questions.