A Sharp Bunch in 3S!
Welcome to Third Grade! We are going to have an incredible year!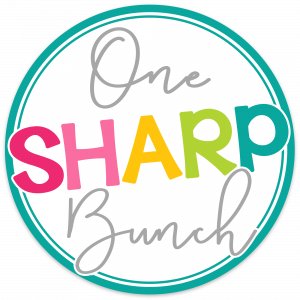 Reminders/Important Dates
Please cover all workbooks and copybooks with clear contact paper. Label each book with your child's name prior to covering.
We are not using book sox this year. Please cover the Journeys Anthology with brown paper bags.
Back to School Night- Tuesday, September 22nd at 6:30. This will be virtual. I will send out the Zoom links on Monday.
9/25- First Holy Communion items due: Birth Certificate, St. Helena Parish Form (this can be found in Mr. J's email), Fee of $25
Friday, September 25th- Noon Dismissal
Tuesday, September 29th-9:00 Liturgy
10/3- First Holy Communion
10/9- Noon Dismissal
10/12- No School
Tests this week: 
Homework
Monday 
Math– page 21-22
Spelling- Write your spelling words three times each in your spelling copybook. Spelling test on Friday.
Reading– Read for 20 minutes
Wear your gym uniform tomorrow.
Tuesday 
No Homework. Back to School Night
Wednesday 
Math– pg. 33-34
Spelling- Pick 10 spelling words. Write a sentence for each word in your spelling copybook. Spelling test Friday.
Reading– Read for 20 minutes.
Thursday 
Math– page 39-40
Spelling- Spelling test tomorrow.
Reading– Complete pg. _____ in your Reader's Notebook
Sharpen your pencils
Specials Schedule 2020-2021
Monday- nothing
Tuesday- nothing
Wednesday- nothing
Thursday- Spanish
Friday- Music
ELA Weekly Focus:

Story: The Trial of Cardigan Jones
Spelling Words: Pattern= long vowels a, e, i, o, u and Vce
spoke
mile
save
excuse
cone
invite
cube
ripe
broke
flame
life
rule
price
erase
surprise
decide
Vocabulary words 
 trial- a meeting in court to decide if someone has broken the law.
Jury- the group of people who make the decision in a trial.
Stand- the place where a witness in a trial sits while being questioned
Guilty- having done something wrong
honest-truth
convinced-made someone believe or agree to something
pointed- used a finger to show where something was
murmur- the sound of people speaking very softly
Grammar Focus- Kinds of Sentences
Helpful Websites and Class Codes:
Seesaw – Click the links below for tutorials
Log in using your gmail and password. This is stapled to the inside of your homework assignment book.
Google Classroom Class Code:
My Gmail: csirianni@sthelenaschool.org
All student gmail accounts are
Scholastic Book Orders Class Code: TQF6N   Please place orders online only.
Reading
Think Central- you can access the anthology and homework pages on this website
Temporary username and password is stapled in the front of your child's homework agenda.
Math
Think Central- You can access the math workbooks and play games. See below for video tutorials
Religion
Formed –This site contains up-to-date information, videos and more about Catholic Education. It is a great resource for children and families. 
Class List:
Matthew
Riley
Gabe
Adelina
Blake
Nathan
Kieran
Maiya
Lizzy
Noelle
Luke
Keria
Keeley
Jude
Elle
Dominec
Evelyn
Mateo
Juliana
Reese
Total= Students- girls= 10  boys = 10
***The entire school is nut free.
Please feel free to contact me via email: csirianni@sainthelenaschool.org with any questions.