A Sharp Bunch in 3S!
Welcome to Third Grade! We are going to have an incredible year!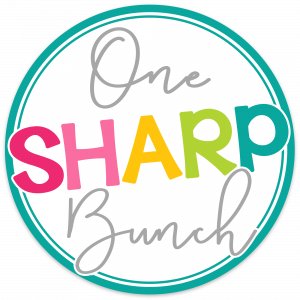 Reminders/Important Dates
1/26-31- Catholic Schools Week

1/26- CSW Opening Mass at 11:00

1/27- Assembly-TBD

1/28- Wacky Tacky Tuesday. Third grade open house from 9:30-10:15. Please join us in our classroom. We will be building catapults.

1/29- Jersey Day- Wear your favorite jersey over your school uniform. Bring in a pair of socks to support Socks for Shelters.

1/31- Pajama day, movie day, and breakfast for lunch. Bring your favorite snack for the afternoon movie.  
Tests this week: 1/21-24
Spelling test Friday. See words below.
Math Chapter 7 Test Friday

Division word problems
Division two-step word problems
Order of operations
Division with repeated subtraction
Division on a number line
Homework- Monday-1/27
Math– P
Spelling- 
Reading– Reread the story of the week. 
Homework-Tuesday-1/21
Math-P145-146. Chapter 7 test Friday

Spelling- 3-2-1. Test Friday
Reading-Read for 20 minutes. 
Homework- Wednesday -1/22
Math-P147-148. Chapter 7 Test Friday
Spelling-Sentence madness. Test Friday

Reading- Read for 20 minutes.

Get tests signed
Homework- Thursday- 1/23
Math-P149-150. Chapter 7 Math test tomorrow
Spelling– Readers Notebook PG.  and . Test tomorrow
Reading-Read for 20 minutes. Reading Comprehension test Tuesday.
Specials Schedule 2019-2020
Monday- Art every other week
Tuesday- Music
Wednesday- Library
Thursday- Gym- wear your gym uniform and sneakers
Friday-Computer
Week of 1/21-28
Spelling Words:  Aero and Officer Mike- Unit 3 Lesson 14-Pattern= vowel /+/ /r/ sounds- or, are, ore
Vocabulary words 
Ability- skill
Patrol-walk through an area to watch or guard it
Loyal- firm in supporting someone
Partners-two people who work together
Shift- the period of time a worker does his or her job
Lying- stretching out on the ground
Quiver-to shake or tremble
FOCUS: Aero and Officer Mike
Vocabulary- prefixes in-, im-, and vocabulary words
Comprehension- story, author's purpose, point of view
Phonics- words with ar, or, ore
Grammar- pronoun-verb agreement
Helpful Websites:
Reading
https://www-k6.thinkcentral.com/ePC/start.do
Temporary username and password is stapled in the front of your child's homework agenda. 

You can access the anthology and homework pages on this website.
Math
https://www-k6.thinkcentral.com/ePC/start.do
https://www.ixl.com/?partner=google&campaign=71586568&adGroup=11909151208&gclid=EAIaIQobChMIgsmn_raw5QIVV9yGCh2BCAj9EAAYASAAEgKu6PD_BwE
Religion
This site contains up-to-date information, videos and more about Catholic Education. It is a great resource for children and families. 
Scholastic Book Orders- please place ONLINE ONLY
**Create a parent username.
**Our class code is TQF6N
Class List:
Charles
Ryan B.
Riley
Lauren
Jaelynn
Kieran
Sara
Abby
Ryan H.
Grace
Michael
Zoe
Stephen
Sophia
James
Anne
Nolan
Lara
Ella
Piper
Aidan
Kylie
Logan
Anthony
Hayden
Kyle
Dylan
Total=27 Students- 12 girls, 15 boys
***We do have MULTIPLE peanut allergies in the class. Please try to avoid sending items with peanuts for birthday treats!
Please feel free to contact me via email: csirianni@sainthelenaschool.org with any questions.