A Sharp Bunch in 3S!
Welcome to Third Grade! We are going to have an incredible year!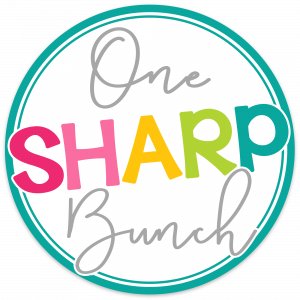 Reminders/Important Dates
***Please do not complete any of the work that was sent home. I will be sending out an email next week with instructions.
Our field trip to the Franklin Institute is postponed.
Tests this week: 
Homework- Monday-
Homework-Tuesday-3/10
Homework- Wednesday -3/11
Homework- Thursday- 3/12
Math– P211-212. 
ELA- 
Reading–
Specials Schedule 2019-2020
Monday- Art every other week
Tuesday- Music
Wednesday- Library
Thursday- Gym- wear your gym uniform and sneakers
Friday-Computer
Week of 
Spelling Words: 
Vocabulary words 
FOCUS: 
Helpful Websites:
Reading
https://www-k6.thinkcentral.com/ePC/start.do
Temporary username and password is stapled in the front of your child's homework agenda. 

You can access the anthology and homework pages on this website.
Math
https://www-k6.thinkcentral.com/ePC/start.do
https://www.ixl.com/?partner=google&campaign=71586568&adGroup=11909151208&gclid=EAIaIQobChMIgsmn_raw5QIVV9yGCh2BCAj9EAAYASAAEgKu6PD_BwE
Religion
This site contains up-to-date information, videos and more about Catholic Education. It is a great resource for children and families. 
Scholastic Book Orders- please place ONLINE ONLY
**Create a parent username.
**Our class code is TQF6N
Class List:
Charles
Ryan B.
Riley
Lauren
Jaelynn
Kieran
Sara
Abby
Ryan H.
Grace
Michael
Zoe
Stephen
Sophia
James
Anne
Nolan
Lara
Ella
Piper
Aidan
Kylie
Logan
Anthony
Hayden
Kyle
Dylan
Total=27 Students- 12 girls, 15 boys
***We do have MULTIPLE peanut allergies in the class. Please try to avoid sending items with peanuts for birthday treats!
Please feel free to contact me via email: csirianni@sainthelenaschool.org with any questions.