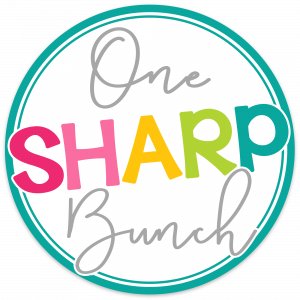 Reminders/Important Dates
5/13- Super Hero dress down day to support the John Shapiro race.
5/17- 9:00 3rd-5th grade Liturgy
5/20- May Fair
5/26-5/31- No school
6/1- Donuts with parents
6/3- Whole School Liturgy. Noon Dismissal
6/13- Field Day
6/15- No school for students.
6/16- Last day of school 🙂 9:00 Liturgy and noon dismissal.
Homework:
Monday
Math-

review paper. Module 19 test tomorrow.

Reading-

Reader's Notebook pages 153 and 157. Test tomorrow. 

Spelling- Test tomorrow.
Library tomorrow.
Oliver K. Woodman project due Thursday.
Mayfair Friday. 
Tuesday
Math- Thanks for working so hard on your test 🙂
Reading- Read for 20 minutes. Thanks for working so hard on your test 🙂
Gym tomorrow. 
9:00 Liturgy tomorrow.
Oliver K. Woodman project due Thursday.
Mayfair Friday.
Wednesday
Math-
Reading-
Spelling-
Oliver K. Woodman project due tomorrow.
Mayfair Friday
Thursday
Math-
Reading-
Spelling-
Mayfair tomorrow.
Spelling Words:  Mountains: Surviving on Mt. Everest- Unit 5 Lesson 25. Pattern= suffixes -less, -ness
Painless
Sickness
Sadness
Helpless
Thankless
Kindness
Hopeless
Thickness
Careless
Goodness
Spotless
Softness
Darkness
Fearless
Useful
Weakly
Breathless
eagerness
Vocabulary words 
 Approached- came near

Altitude- height above Earth's surface

Tanks- containers

Slopes-a slanted surface

Section- part or area

Increases- becomes more

Avalanches- snow or rock slides on a mountain

Halt- a temporary stop

Succeed- accomplish something attempted

Equipment- supplies
Specials Schedule 2021-2022
Monday- Music 
Tuesday-Library- bring your library book to school.
Wednesday- Gym- wear your gym uniform and sneakers.
Thursday- Spanish, Computer, and Art (every other week)
Friday- Nothing
Helpful Websites and Class Codes:
Scholastic Book Orders Class Code: TQF6N   Please place orders online only.
Click here for Scholastic Magazines online access.
Click "Log in"
Click "I'm a Student"
Type in our class code: daytrain7525
Reading/Math
Think Central- you can access the reading books.
HMHCO– Your username and password is stapled to the inside of your homework book. All usernames are your  first and last name without spaces or capitalization. All passwords are 12345.
Example

Username: christinesirianni
Password: 12345
IXL– You can play games that correspond to each daily math and reading lesson. Click on the recommended skills each week.
Religion
Formed –This site contains up-to-date information, videos and more about Catholic Education. It is a great resource for children and families. 
Class List:
Luca
Ryan
Brooklynn
Sam
Kaitlyn
Patrick
Julia F.
Parker
Aubrey
Nathan
Hope
Gerad
Quinn
Bianca
Claire
Julia S.
Alyssa
Kennedy
Michael
Giovanna
Brynn
Vivienne
Total= 22 Students
***The entire school is nut free.
Please feel free to contact me via email: csirianni@sainthelenaschool.org with any questions