Soaring to Success in 3–S.
Welcome to Third Grade! We are going to have an incredible year.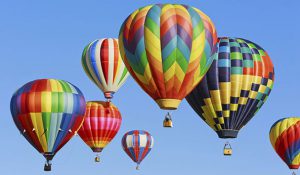 Reminders/Important Dates 
Field Day lunch order form due Friday, 6/7

Field Day 6/10

8th grade graduation 6/11

No School 6/12

Last day of school 6/13

Please check your child's homework folder/behavior chart every night.

Volunteer Sign up for Art-3S

Please click the above link to volunteer during art class throughout the year. Thank you!
Homework- Monday-6/3
Math-Final on Thursday. The test is cumulative. Practice problems on Mathletics and play the Jeopardy game: https://jeopardylabs.com/play/final-review-3185

Spelling Final tomorrow

Study spelling words from lessons 23 and 24.

Religion Final MOVED to Thursday-Review study guide
Homework-Tuesday-6/4
Homework- Wednesday -5/5
Homework- Thursday- 
Math- 

ELA-

Bring a beach towel Friday
Specials Schedule
Monday- Gym- Please wear your sneakers and gym uniform.
Tuesday- Music
Wednesday- Computer
Thursday- Library
Friday- Art Express every other week
Spelling Words:
Lesson 23- Words with siffixes -ly, -er, -ful
singer
loudly
joyful
teacher
fighter
closely
powerful
farmer
quickly
careful
friendly
speaker
wonderful
truly
hopeful
safely
listener
calmly
Lesson 24- Words with prefixes "un" and "re"
unfold
rejoin
untie
reheat
unfair
unclear
repaid
rewrite
unhurt
recheck
unlucky
unwrap
reuse
unsure
reread
unsafe
unbuckle
unknown
Helpful Websites:
Reading
https://www-k6.thinkcentral.com/ePC/start.do
Username and passwords are stapled in the BACK of your child's homework agenda. 

You can access the anthology and homework pages on this website.
Math
https://www-k6.thinkcentral.com/ePC/start.do
Religion
This site contains up-to-date information, videos and more about Catholic Education. It is a great resource for children and families. 
Scholastic Book Orders
**Create a parent username.
**Our class code is TQF6N
Class List:
Natalie
Brooklyn
Jacob
Rocco
Clare
Sophia
Bridget
Elyssa
Kieran
Quinn
Shea
Max
Grace
Margo
Hadley
Skyla
Ashton
Sienna
Giuseppe
Lily
Johnny
Claire
Brayden
Delaney
Amanda
Yann
Total=26 Students- 16 girls, 10 boys
Please feel free to contact me via email: csirianni@www.sainthelenaschool.org with any questions.