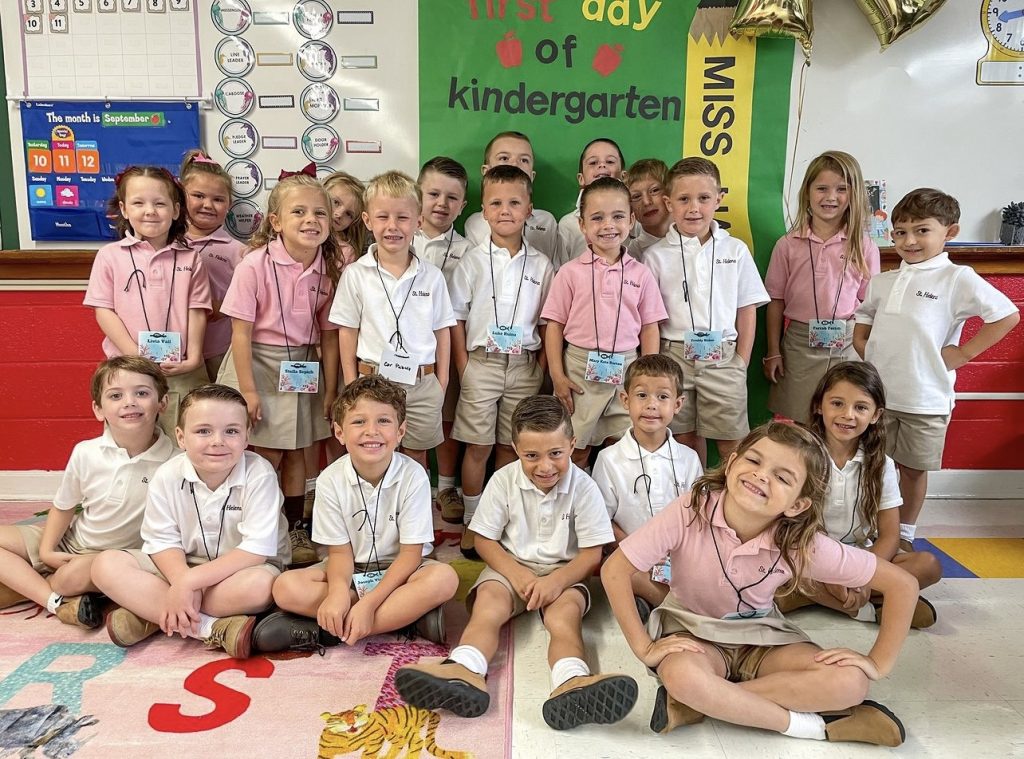 Welcome to KH! 
Specials Schedule:
Monday: Computer 1:05-1:50
Tuesday: Library 11:20-12:05 (Return Library Book)
Thursday: Gym 10:45-11:30 (wear gym uniform)
Music 1:50-2:35
Important Dates:
9/21: Parent Volunteer Meeting, 7:00 pm
9/22: Picture Day
9/22: Parent Volunteer Meeting, 9:00 am
Homework
Monday, September 11th- Friday, September 15th
*No homework this week. Homework will start September 19th 
Monday, September 18th- Friday, September 23rd
*Homework starts this week* *Tuesday-Thursday*
– Monday, September 18th: No homework back to school night @6:30pm
– Tuesday, September 19th: Find 2-3 pictures that go with our letter of the week- Aa
– Wednesday, September 20th: Math worksheet (Front and back)
– Thursday, September 21st: Print letter Aa in copybook and practice sight words
– Friday, September 22nd: Picture day! 
Sight words
the, a, see, red 
Websites 
HMH (For math, reading)
Go to HMH

Login with the information given by teacher (password: 12345)
Scholastic Book Orders 
Due Date: October 11th
-When sending in money, please be sure to write your child's name and what the money is for on the envelope. Thank you!
– Visit our class page – Coming soon! 
Reminders:
-Please remember that exact change is needed when paying for pizza, pretzels, sandwiches.  Thank you very much for your understanding!
-For picture day students do not have to wear their school uniform for their individual pictures today.  They may wear nice picture day clothes.
-Please remember to pack your child a separate drink for lunch
-Please remember that students are to read 10-15 minutes each night!
-Please remind your child to empty his/her completed and corrected papers from the Home folder each night.
Student of the Week Schedule:
Week of 9/25   Baran                      Week of 10/2   Bigelow                  Week of 10/9 Viscanti
Week of 10/16  Vail                         Week of 10/23  Baker                     Week of 11/6  Burton
Week of 11/23  Trotter                     Week of11/27  Sepich                    Week of 12/11  Burrows
Week of 12/18  Forrish                     Week of 1/8    Stabile                     Week of  McAlonan
Week of 1/29  Dotzman                    Week of  2/5  Garretson                 Week of 2/26  Maczuzak
Week of 3/4    Lagreca                       Week of 3/11  Ruina                       Week of 3/18 Lombardo
Week of 4/8    Lombardo                   Week of 4/22 Loughery                   Week of 4/29  Nathan
Class List- 21 students 
Boys:                             Girls: 
Freddy Baker              Charlotte Bigelow 
Scott Baran                 Mary Kate Burton 
Aly Burrows                 Farrah Forish 
Dennis Dotzman          Mackenzie Garretson 
John Drozdowski         Julia McAlonan 
Luca Lagreca                Rowan Maczuzak  
Brooks Lombardo        Stella Sepich 
William Loughery         Livia Vail 
Macallan Nathan 
Luke Ruina 
Antonino Stabile 
Christian Trotter 
Joseph Viscanti