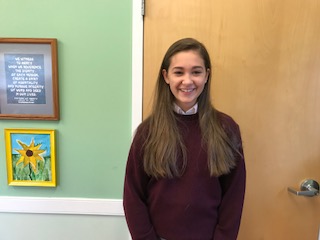 I received word late yesterday afternoon that Bridget Lau has been awarded the Lawrence J. Nowlan Scholarship for the Arts from Archbishop Carroll High School in the amount of $20,000.00!
Bridget is most deserving of this honor. This is indeed a wonderful blessing for the entire Saint Helena School Community, our Parish, our Priests, our Teachers and of course, her classmates!
Congratulations, Bridget!