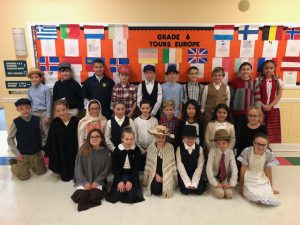 Spelling:  Test on Thursday on the words on p. 372 in the Reader's Notebook.
Social Studies:  Test on government on Thursday; notes can be found in the copybook.
Other:  Tomorrow is a full day.
Schedule for Specials
Monday: Library @ 10:45
Wednesday: Computer @ 11:30 (9:45 on early dismissal days)
Thursday: Physical Education @ 10:00
Friday: Music @ 8:30
.