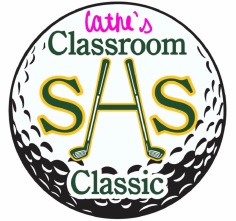 All proceeds benefit SHS Mercy Fund to assist school families who are in crisis.
Event Date: Friday, September 27, 2019
Location: Bluestone Country Club
Lunch and registration begins at noon and Shotgun start
begins at 1 PM and Dinner and Cocktails begin at 6 PM.
Registration for Cathe's Classroom Classic is open
Early bird registration discount ends on 9/1 so please send in your forms to the school as soon as you can so you do't miss out! 
Please email with any questions at SHSClassroomClassic@gmail.com or visit
us on Facebook at https://www.facebook.com/SHSClassroomClassic
---
Thank you for your support!