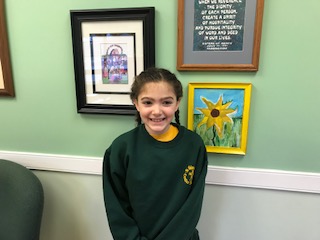 Souderton Strikers' Nora Massella is the Philafieldhockey Attacker of the Week.
Nine-year-old Nora Massella led the Strikers' U10 team to another tournament victory this past weekend at the Spooky Nook. Massella scored in each of the team's four games, netting 11 goals in total.
Massella, a second-year player with the club, was instrumental in the team's NIT title last year and is hoping for another gold-medal finish this season.
Her coach, Karen Missimer noted: "Nora is a very smart player for her age. She knows where to be on the court at all times to receive a pass and score a goal."
Strikers Manager, Michelle Waldspurger added: "Nora has really stepped up her game this year and also stepped into a leadership role for the younger players, leading by example. She is feisty and coachable – traits any coach would like a player to have on their team."
Massella is a 4th grader at St. Helena School in Blue Bell. In addition to hockey, she plays travel soccer, travel lacrosse, and recreational basketball. Massella is also a musician; she plays the flute and sings in the school chorus. Her younger sister, Sara, is also a member of the U10 team. To top it off, Massella is an ardent Philadelphia sports fans who supports the Phillies, Eagles, the Union and Villanova.