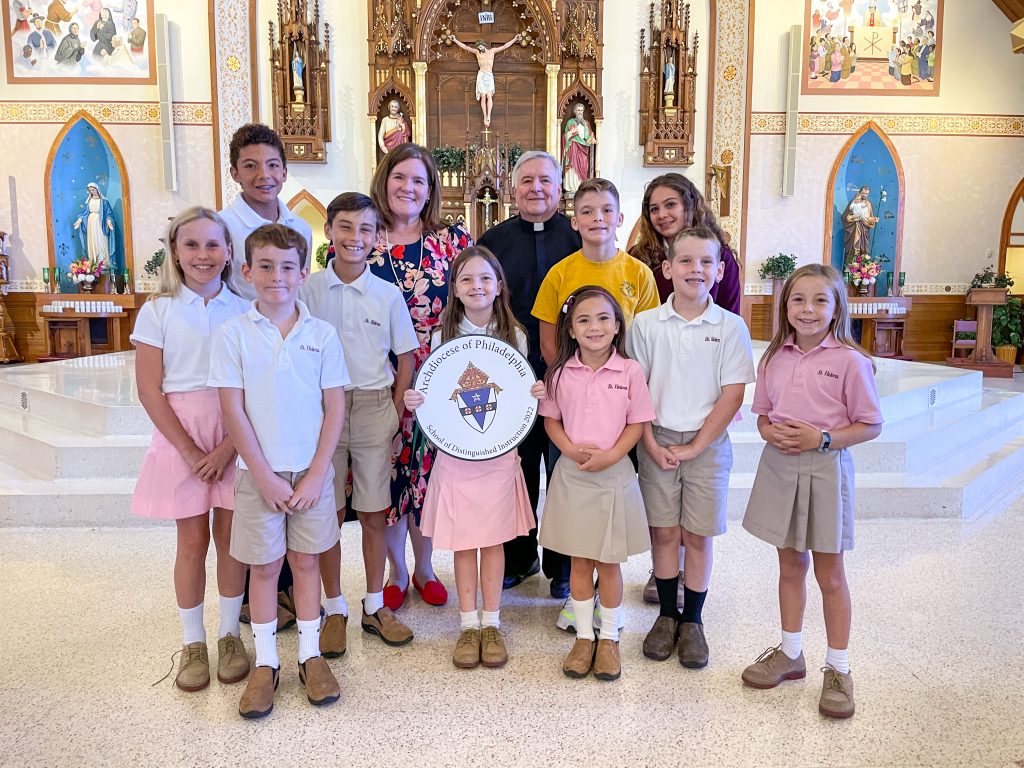 We are so very proud to announce that St. Helena School has been recognized by the Archdiocese of Philadelphia as a School of Distinguished Instruction in both growth and exceeding potential.  St. Helena School is one of only 30 schools in the Archdiocese to be recognized in both categories.  
Growth was determined by comparing the Normal Curve Equivalent score from this year's testing to the NCE in the test from the previous academic year.  Our school was found to have exceeded 90% or above in all content areas with a rate of potential between 76 and 90%.
Exceeding Potential is determined by analyzing the data from the ability (InView) testing and the achievement (Terra Nova) testing.  Our school was found to have 90% of the classes meeting or exceeding their potential in all content areas at every level tested as well as a 76-90% growth rate in all content areas at all grade levels. 
We are very grateful to our teachers for their hard work in helping our students achieve this!